Best Hayden Luxury Home Builders: Premier Custom Homes & Luxury Construction in Hayden Idaho
Why Choose Our Luxury Home Builders?
Our reputation as the best Hayden luxury home builders is built upon a foundation of excellence. Here's why you should choose us for your custom home project:
Local Expertise: Our builders possess extensive knowledge of Hayden's building codes, zoning regulations, and climate considerations. This ensures that your home not only meets legal requirements but also stands strong against local conditions.
Quality Craftsmanship: We take pride in our team's exceptional skills. Every detail of your home, from energy-efficient features to luxurious finishes, is meticulously crafted to perfection.
Customer-Centric Approach: Your vision is at the heart of our process. We work closely with you to understand your needs, preferences, and dreams, ensuring that your home is a true reflection of your lifestyle.
Exquisite Craftsmanship and Unparalleled Design?
At Edwards Smith Construction, we believe that luxury lies in the details. Our Hayden luxury home builders are dedicated to creating homes that stand as testaments to exceptional craftsmanship and innovative design. From the moment you step into one of our custom-built homes, you'll be greeted by the unmistakable feeling of luxury. Every corner tells a story of careful planning, meticulous execution, and a passion for creating living spaces that are both functional and beautiful.
A Legacy of Luxury in Hayden, Idaho
For years, Edwards Smith Construction has been synonymous with luxury living in Hayden, Idaho. As the best luxury home builders in the area, we take immense pride in the lasting impact our homes have on the community and the lives of those who reside in them. Our commitment to excellence extends beyond the construction phase; it's about building relationships and creating spaces where families can make cherished memories for generations to come. When you choose Edwards Smith Construction, you're not just investing in a house – you're investing in a legacy of luxury, comfort, and sophistication that will stand the test of time.
Whether you're seeking a modern oasis with sleek lines and contemporary finishes or a timeless estate that exudes classic elegance, our Hayden luxury home builders have the expertise and passion to bring your vision to life. Explore the possibilities with us, and let's embark on a journey to create the luxury home of your dreams.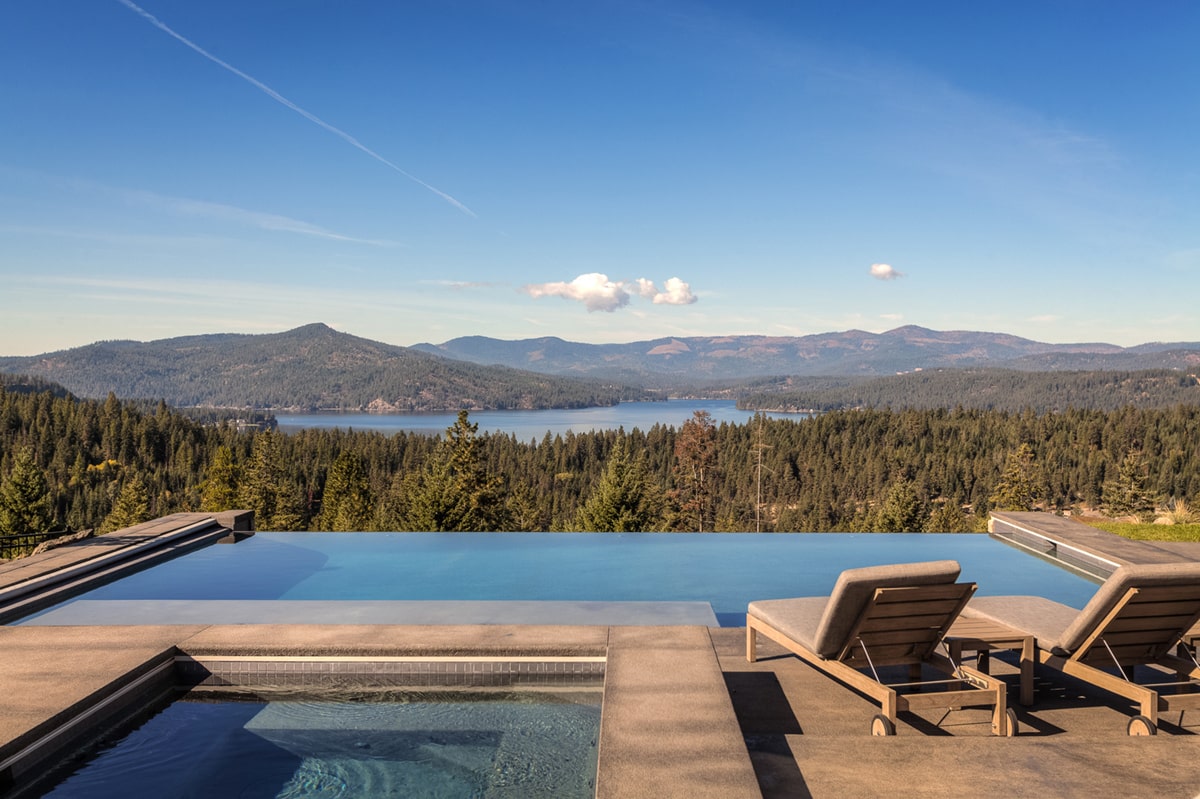 We insist on working with only the most talented and dedicated employees as well as subcontractors who share in the company's philosophy.
Hayden Luxury Home Builders
In the Media
We're honored to have our leadership and work recognized by a variety of media outlets and organizations. We invite you to browse through the media section to learn more.