"Andy and the people of Edwards Smith Construction don't just build dream homes, they masterfully carve them."
—John and Stacie S.

"While architects may do a very good job designing a home, there is so much more the builder does in the ultimate design, look and feel of the home. Edwards Smith is designed for construction where quality is the #1 objective."
—John Beletic
"We had built a lake home 8 years ago, and while it went okay, I knew the pitfalls that can occur when the builder isn't on the ball. From the first time I met Andy, I just knew that he had our backs…I really never had to worry about the building process and whether it was done 'right.' It just was."
—Mary Murphy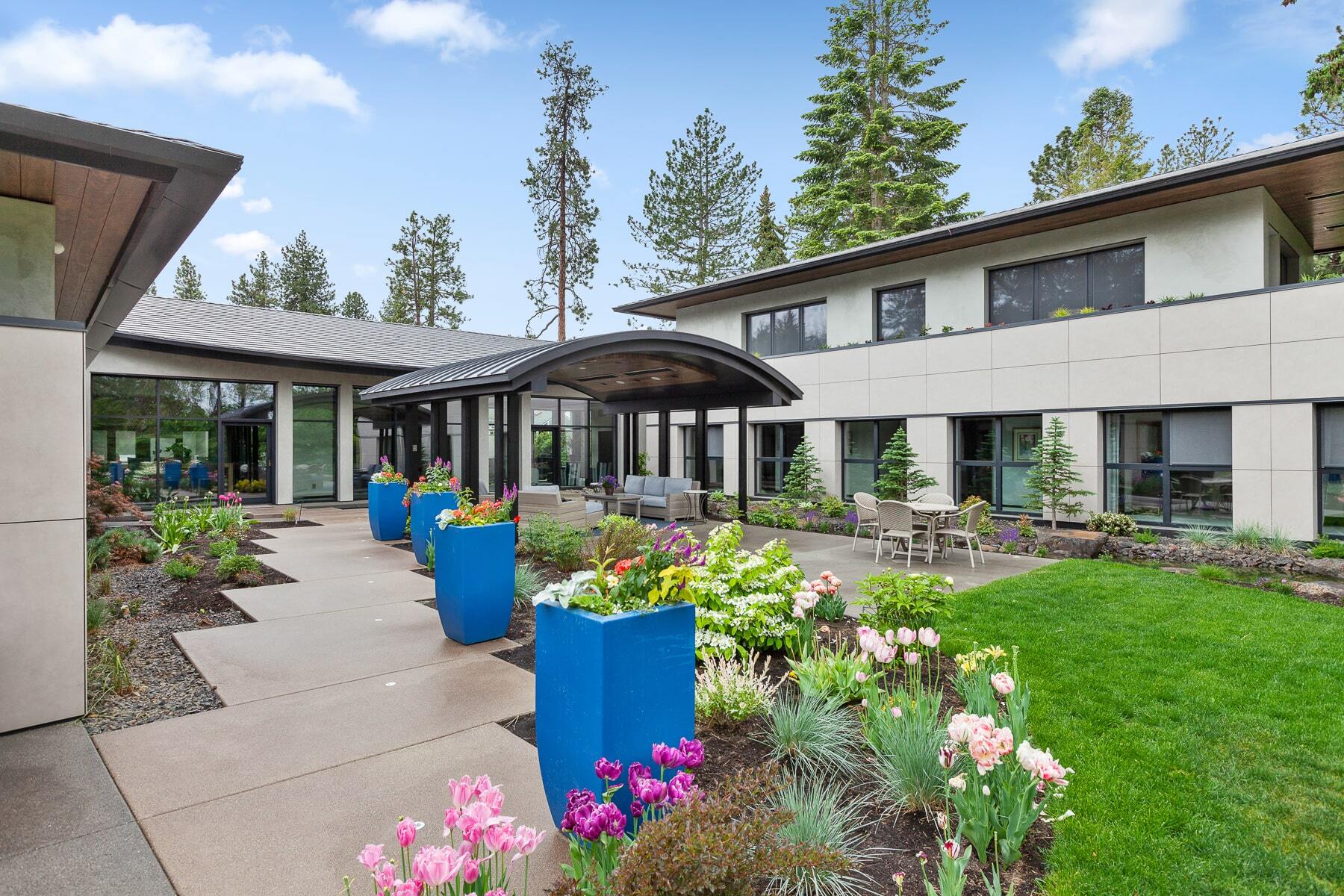 "The Edwards Smith team was willing to go above and beyond to accommodate our unique design ideas and problem solve to ensure they were correctly implemented. My initial concern about the ability of the various trades to execute finishes at the level desired was quickly alleviated."
—Michelle Diblosi
"…none will fight for your project like ESC will. None will work as hard to 'make it right' and provide such an exceptionally high-class, finished product. Edwards Smith Construction has my full support, admiration, and recommendation."
—Les Hintz, GM/COO, Hayden Lake Country Club
"…building a home 2,000 miles away, our biggest concern was working through issues remotely. From day 1 you shot us straight…The quality of work and craftsmanship is some of the best I have ever seen. The attention to detail…again amazing."
—Mike and Misti Holley
"We've been in our new home for over 2 years. We chose the right builder."
—Rob and Diane R.
"…our decision to employ Edwards Smith Construction…was the best decision that we could have made. It's not often that you can complete two major construction projects from over 1000 miles away and never have a disagreement or an argument with your contractor. That speaks directly to your integrity, your professional organization and the quality of your work."
—Kevin Hoyle
"The quality of the construction is superior and the spirit in which your team helped us build our dream home was truly heartwarming. The way you organized the entire project from the first survey stake to when you handed us the key to the front door was so well done that the project never gave us one moment of concern but instead was an absolute joy."
—Jack and Camie Beebe
"On a scale of 1 to 10, you're a 20."
—Irving Azoff
"…two years after moving into this 'home away from home' office building, I'm still amazed at their attention to detail, the custom in-house wood work, and what an amazing standard of excellence the Edwards Smith team has set for the industry."
—Dan Pinkerton, Pinkerton Retirement Specialists, LLC
"Edwards Smith Construction is one of the most professional contractors I have worked with in over 21 years as an architect. Their level of care, resolve to do excellent work, and team approach/attitude has exceeded my expectations on the several projects we have worked on together…I have no hesitation in referring them to any client that may walk in my front door."
—Shelli Mittmann, Mittmann Architect
"As I talk to friends about some of the difficulties they have had with builders I just smile thinking how lucky we were to have worked with you, and thankful for the cooperation and collaboration that existed on our project."
—David and Joy Weiner
"The craftsmanship of your team is unequivocally the finest we have ever seen anywhere. We asked your team to do things they'd not done before. Not only did they do it, they did it better than anyone else."
—Cheryl Shields
"The complexity of repairing and renovating a 126-year-old building cannot be understated. But the outcome was marvelous – a perfect combination of old and new."
—Jack T. Riggs, M.D., Executive Chairman, Pita Pit USA, Inc.
"Out of all the homes we've built, this is the first one that performed from day one."
—Shelli Azoff
"In over thirty years of practice as an architect, I have never worked with a more qualified, capable, and committed team than Edwards Smith."
—Sam Rodell, Sam Rodell Architects AIA
"Edwards Smith Construction is truly a firm that The Golf Club at Black Rock will want to continue to work with in the future."
—Shatana Pole, General Manager and Roger Rummel, Owner
"You kept us stress free yet honestly appraised of all that was going on, finding solutions to any minor problems and working non-stop until you finished (within your forecasted completion date)."
—Judy and John Thompson
"Thank you for your tireless efforts, incredible craftsmanship and dedication to the quality completion of my project. You are consummate professionals and all around good guys and gals. What a pleasure it has been to work with you!"
—Denise Lundy, Fortus Realty
"…my experience working with Edwards Smith Construction has been enlightening. In a day and age where most are looking out for themselves, they go above and beyond to look out for their clients, subcontractors and consultants."
—Anthony Zanetti, d'Zign Group Architecture