Luxury Home Design by Edwards Smith Construction: Building Your Dream Homes with Elegance and Innovation
Luxury Home Design by Edwards Smith Construction
Welcome to Edwards Smith Construction, where we specialize in creating exceptional luxury home designs that reflect your unique style, comfort, and innovation. Our team of skilled architects, designers, and craftsmen are dedicated to transforming your vision into reality, crafting a space that elevates your living experience.
Why Choose Edwards Smith for Your Luxury Home Design
At Edwards Smith Construction, we understand that luxury home design goes beyond just aesthetics. Our attention to detail, passion for innovation, and commitment to client satisfaction ensures that your home will be an elegant and functional space that stands the test of time.
Experience: With over 20 years of experience in the construction industry, we have the knowledge and expertise to bring your luxury home design to life.
Customization: We work closely with you to tailor your home's design to your unique needs, preferences, and lifestyle.
Quality Craftsmanship: Our team of skilled professionals uses only the finest materials and techniques to ensure your home is built with uncompromising quality and durability.
Exceptional Service: Our dedicated team goes above and beyond to provide exceptional service and support throughout every stage of the design and construction process.
Innovative Luxury Home Design Elements
At Edwards Smith Construction, we believe in blending elegance with innovation. Our luxury home designs incorporate cutting-edge features that enhance your lifestyle and maximize your enjoyment of your living space.
Smart Home Technology: Integrate the latest smart home technology to create a connected and convenient living environment.
Energy Efficiency: Incorporate sustainable and energy-efficient features to reduce your home's carbon footprint and save on utility costs.
Indoor-Outdoor Living: Seamlessly blend indoor and outdoor spaces to create a harmonious living environment perfect for entertaining and relaxation.
Spa-like Amenities: Transform your master suite into a personal retreat with luxurious spa-like amenities.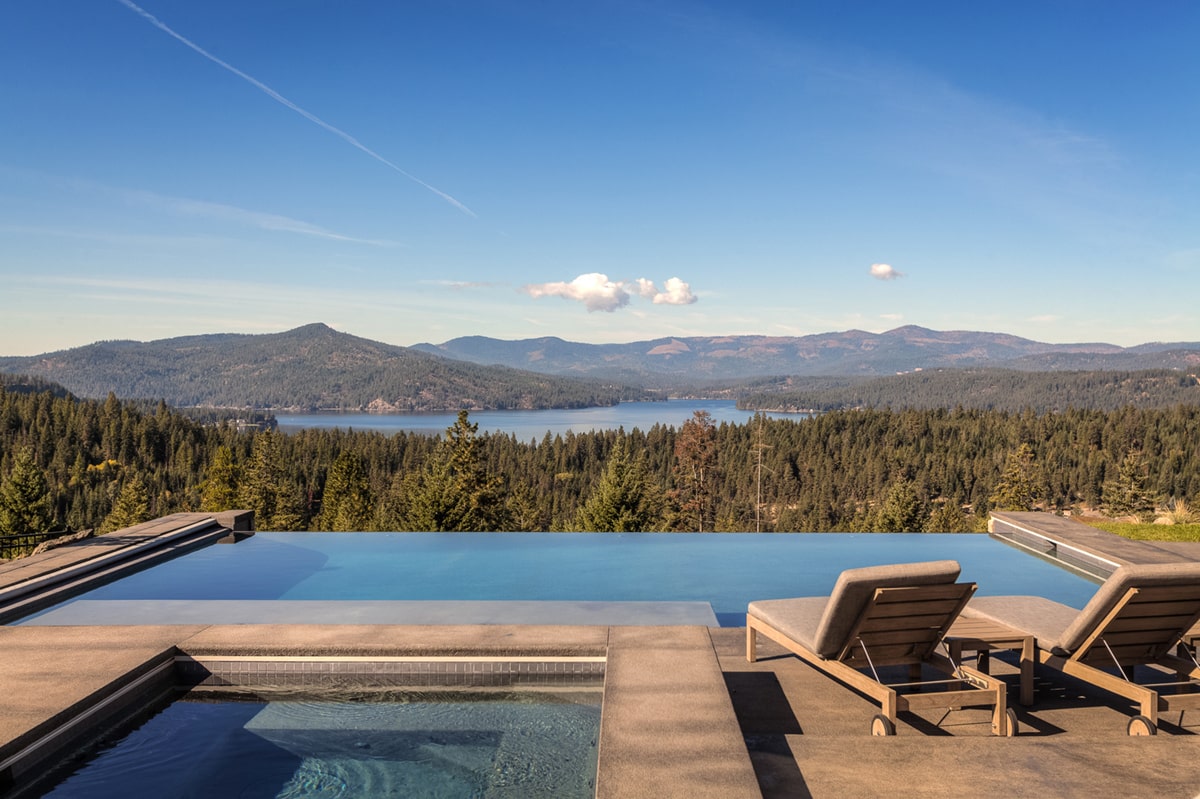 We insist on working with only the most talented and dedicated employees as well as subcontractors who share in the company's philosophy.
Custom Home Builders Coeur d'Alene Idaho
In the Media
We're honored to have our leadership and work recognized by a variety of media outlets and organizations. We invite you to browse through the media section to learn more.